First-Year Student from Zimbabwe is Recipient of Scholarship Sponsored by Dr. Reinhart
A toothache may have changed Sandrah Moyo's life forever. Before moving to Schwenksville five years ago with her family, the 26-year-old was born and raised in Bulawayo, Zimbabwe. One morning she remembered waking up in her home country with the terrible pain in her mouth. While most people in this country would quickly see a dentist to fix the problem, because of Zimbabwe's crumbling economy at the time, it meant Moyo had to wait at least two weeks before someone could look at her tooth.
By that time, it was too late. The only option was to have the tooth removed. Moyo decided she never wanted anyone else to have the same experience.
"I was in a lot of pain, and I didn't want others to go into such pain," she said.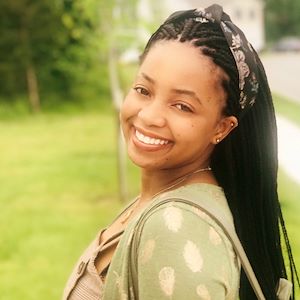 So, she decided she wanted to study dentistry. She enrolled in a program in her country but had to leave a year into her program. Her parents' application for a Visa to immigrate to the United States with Moyo and her three younger brothers was approved. Her mom was a teacher in Zimbabwe and is now a certified nursing assistant. Her dad was a pastor and today works as a licensed practical nurse.
The decision to move was bittersweet for Moyo.
"My parents felt America would present my brothers and me with better opportunities and better lives as a whole," said Moyo. "Yet the change meant I had to lose my place at the School of Dental Therapy and Technology and I'd no longer be together with a number of friends and family and I had to move to a foreign land."
While there were friends and family already living in Schwenksville to welcome her, it wasn't long after she arrived in the U.S. that Moyo said she noticed cultural differences between the two countries. For example, the way people from different generations interact with one another is very different.
"Here I realized people call each other by their first names," she said. "I work with people older than me, and it feels strange to call them by their first name. It's disrespectful in Zimbabwe. It took little bit of time to get used to that."
In the spring of 2017, a year after arriving in this country, Moyo said she enrolled at Montgomery County Community College as a part-time student in the Dental Hygiene Program. Taking six credits each semester, she's finished her prerequisites courses in 2019 and was ready to begin taking her dental courses. Then the pandemic threw a wrench in her plans.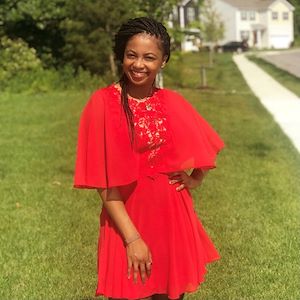 Unable to move forward with the clinical portion of her dental studies, Moyo pivoted slightly in order to keep moving forward.
"During COVID, my advisor said to keep taking classes," she said. "So I earned a certificate of completion as a medical office assistant."
In the meantime, she's become an active leader on campus and has taken advantage of numerous opportunities that have become available to her as a result.
"As a member of the Phi Theta Kappa Honor Society, I was able to travel to China this past summer as part of the Medicine and Science Delegation under the International Scholar Laureate Program, one of the Honor Society partners," she said.
Moyo said she was astounded by the way medical professionals in China combine modern and traditional healing techniques when treating patients. She marveled at a couple facing fertility issues who incorporated traditional Chinese medicine into their treatment and now have a son. Another patient she said suffered a terrible accident that injured his face, yet healed using acupuncture.
"I was exposed to the Chinese culture and their world of medicine and, at the same time, managed to build lasting friendships with my fellow delegates," she said.
Moyo is also a recipient of the Willig Family Scholarship and Planned Giving Advisory Council Scholarship.
"I'm grateful to be a part of the MCCC family and one of the recipients of these scholarships," she said. "Because of that, the future dentist in me keeps moving forward and not giving up. As such, I promise to work hard and prove myself worthy of all the opportunities I've been presented with, and hope that one day I will be able to look back and remember how my dreams came true as I give back to the village that helped raise me."
Lastly, Moyo was awarded the 2021 Tracy Ross-Reinhart Dental Hygiene Scholarship. This scholarship is sponsored by Dr. Tracy Reinhart of Weaver, Rechner & Reinhart Dental Associates. Reinhart began her education at MCCC as a dental hygienist and later became a dentist. She is currently a member of the program's advisory committee.
This fall, Moyo finally begins her clinical dental hygiene courses. Her goal is to complete her associate's degree before continuing her education to become an orthodontist eventually. She thanks MCCC for helping her keep her dream of working in the dental field alive.
"Attending Montgomery County Community College has been one of the paramount experiences one can have," she said, "as it has not only brought me closer to my dreams, but has wonderfully exposed me to a world of many opportunities. It has allowed me to experience how it feels to go to school without the financial burden weighing on your shoulders compared to how I felt in my mother country, Zimbabwe. It has shown me how truly one's life can be impacted by the saying, 'it takes a village to raise a child.'"
"My future goal after Montgomery County Community College is to become a renowned orthodontist, she said, "and I aspire to be a great community leader who will be able to change people's lives one smile at a time."
This article is courtesy of the Montgomery County Community College Website. Written by Eric Devlin.
https://gotta-smile.com/wp-content/uploads/2021/10/zimbabwe.jpg
552
980
Web Team
https://gotta-smile.com/wp-content/uploads/2020/03/WRR-NEWLOGO-2020.png
Web Team
2021-10-29 13:31:27
2021-10-29 13:46:34
First-Year Student from Zimbabwe is Recipient of Scholarship Sponsored by Dr. Reinhart